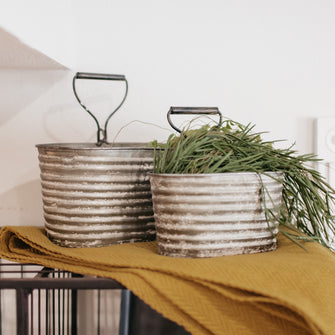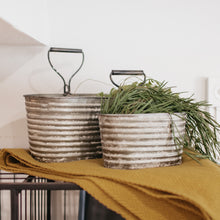 Metal Container w Handles - 2 Sizes
This pair of metal handled containers make for the ideal place to stow away mail, pens and accessories and so much more. Don't forget a couple for the office!
Small:   9" L x 9" W x 5.5"
Large: 11.5" L x 12.25" W x 6.75"