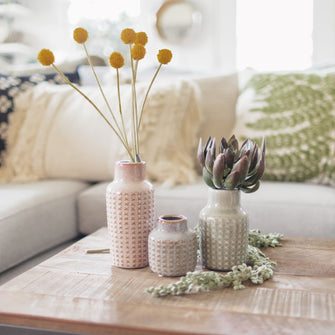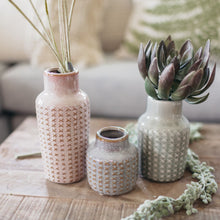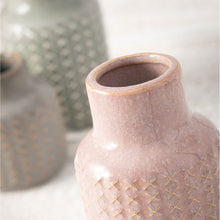 Textured Vases, 3 sizes
If you're crazy over ceramics like we are, your home decor collection will not be complete without this trendy trio. Textured with a criss-cross pattern, these modern beauties look fab as they sit or filled with your favorite botanical.  Each color will vary as they are hand created ceramic pieces. SOLD INDIVIDUALLY.
The Details:
3.25" L x 3.25" W x 7.25"

3.25" L x 3.25" W x 5.5"

3.25" L x 3.25" W x 3.75"